Plantar Fasciitis Educational Webinar
Identifying Plantar Fasciitis and Treatment Options
Explore comprehensive on-site surgical options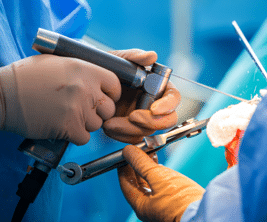 Orthopaedic Surgery
Whether you have a broken bone, you need a hip or knee replacement, or you require spine surgery, our orthopaedic surgeons are experienced in the latest advances in minimally invasive procedures that will correct the issue and help you feel like yourself again.
Total Joint Replacement Surgery
When your joint pain is keeping you from the things in life that matter, choose total joint replacement surgery at our in house award-winning surgical center to restore movement and function.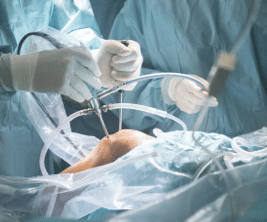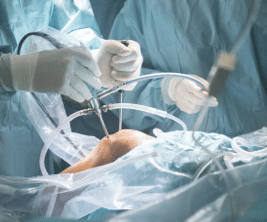 Arthroscopy
At Spectrum Orthopaedics, our surgeons are experts at performing minimally-invasive arthroscopic surgery to diagnose and repair injuries and conditions affecting the joints, including the shoulder, elbow, knee, wrist, and ankle.
Fractures & Dislocations Surgery
Simple fractures may call for only casting or splinting, while more complex injuries may require surgical intervention. Whatever your injury, rest assured that the experienced orthopaedic surgeons at Spectrum Orthopaedics can put you on the road to recovery.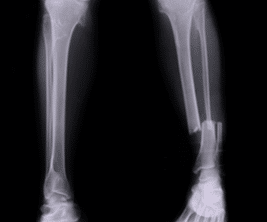 Meet our doctors
When you choose Spectrum Orthopaedics, you can trust that you're in the hands of the area's most compassionate, experienced orthopaedic doctors and surgeons.
Find a Physician
Get in touch with Spectrum Orthopaedics to start your journey toward recovery.