Robotic Joint Replacement
Spectrum Orthopaedics utilizes the latest robotic technology to ultimately provide better care to our patients and give them the best results possible from partial to total knee replacement surgery.
More precise, accurate surgical techniques lead to highly successful post-op results for our patients.
At Spectrum Orthopaedics, our doctors utilize the most advanced technology available to perform complex orthopaedic procedures. Robotics-assisted surgery allows for more precision and accuracy during partial or total knee replacement surgery, leading to a more natural feel and functionality of your knee replacement.
Request An Appointment
Get in touch with Spectrum Orthopaedics to start your journey toward recovery.
Get Expert Care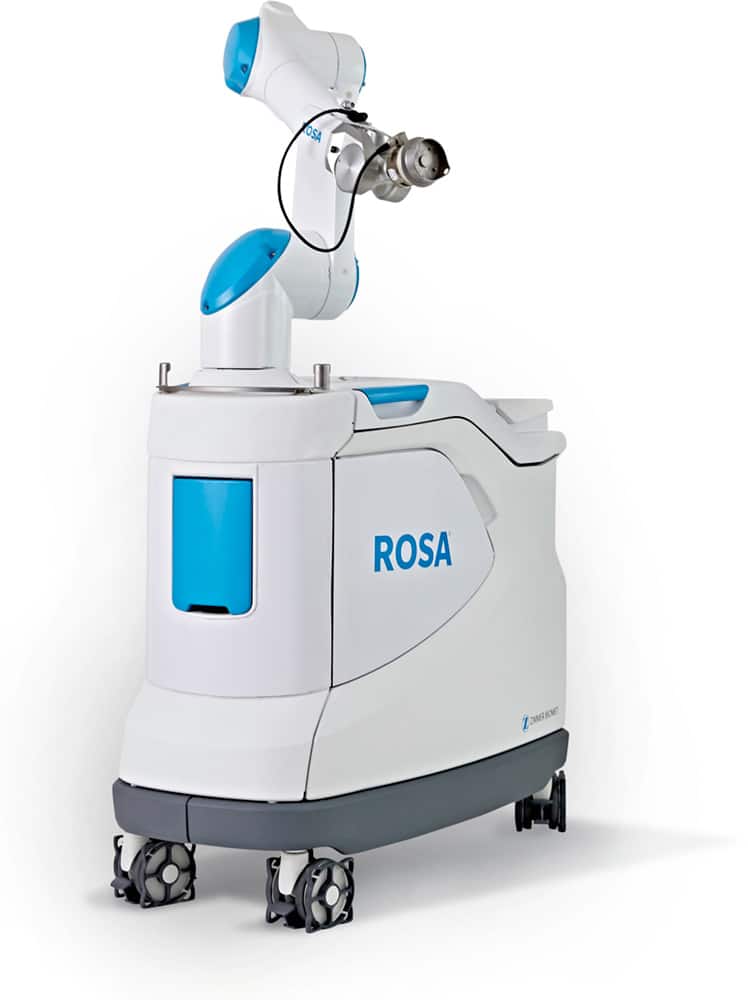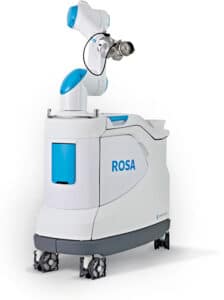 ROSA® Knee System
ROSA Knee System is a robotic surgical assistant developed by Zimmer Biomet that has transformed what orthopaedic surgery looks like. The system enables our surgeons to carry out total knee replacement procedures with greater precision and a higher standard of care during total knee replacement surgery.
NAVIO™ Surgical System
The NAVIO Surgical System delivers robotics-assisted tools to help tailor your total knee replacement to your unique anatomy. Additionally, the NAVIO Surgical System is utilized in partial knee replacements to help precisely target the damaged areas of your knee while leaving healthy bone and ligaments untouched.
Advantages of Robotics-Assisted Knee Replacement Surgery
Real-Time Imaging - Built-in, real-time imaging eliminates the need for pre-operative imaging, reducing extra costs and time associated with CT imaging.
Catered to Your Anatomy - Our systems offer real-time data on your unique anatomy for more accurate, personalized care.
Natural-Feeling Results - Data-driven systems lead to more precise, accurate results that are catered to your body, replicating the natural feel and functionality of a healthy knee.
Quality Implant Selection - These systems give our surgeons the ability to choose the right implant for your anatomy from a selection of the highest quality implants available.
Is robotics-assisted orthopaedic surgery right for you?
Knee pain doesn't have to be a life sentence—you can get back to living a pain-free life that you love! The experience of our skilled surgeons combined with the support of industry-leading technology sets our patients up for success, and yours is next.
Schedule a consultation today to see if this is the right solution for you by submitting the form on this page or calling us at 330-305-0838.
From
our blog
From our blog