Telemedicine
Get state-of-the-art orthopaedic care from the comfort of your home with telemedicine services.
Get Access to Orthopaedic Specialists Without an Office Visit
Hate sitting in a waiting room filled with sick patients? Can't take time off from work or away from your family? Just feel too ill to get in the car and drive? Imagine being able to receive quality medical care without making a trip to the doctor's office.
It's possible with Spectrum Orthopaedics!
Telemedicine allows physicians to provide quality medical care for certain conditions to patients at a distance using various technologies. It's safe, convenient, affordable, and becoming more and more popular. So why not choose what's easiest on you?
Request A
Telemedicine Appointment
Experiencing pain from an orthopaedic injury or condition, but don't have the time for an in-person visit? Contact us today to set up your virtual appointment.
Get Expert Care
While many orthopaedic issues require an office-visit, certain orthopaedic issues can be diagnosed and our doctors can develop a custom treatment plan with you via telemedicine—available on your phone, computer, or tablet device.
We want to help treat your pain and discomfort as much as possible—from wherever you are. If we are able to make a diagnosis during the telemedicine session, we will also proceed with next steps such as prescribing medication. If follow-up is needed, we'll discuss those options and timeframes.
What's Possible via Telemedicine?
Diagnose certain orthopaedic issues
Develop customized treatment plans
Prescribe medications
Review MRI and lab result reviews
Perform post-operative check-ins
Advise on physical therapy exercises and stretches to do at home
Recommend additional follow-up
*Note: Not all telemedicine sessions will result in a diagnosis and/or treatment plan. Some cases may require an office visit for further examination.
Tips for a Smooth Telemedicine Visit
Location
Find a quiet space that's well-lit and free of clutter so that your doctor can see you clearly.
Technology
Ensure your device (computer, tablet, smartphone) has enough charge and a strong internet connection. Be sure to adjust the angle of
the camera or webcam so that your doctor can see you clearly in the frame.
Audio
Make sure all other noises are turned off if possible, such as your TV, washer or dryer, lawnmower, alarms, pets, etc.
General
Have your pharmacy name, location, and number handy should your doctor need to order a prescription.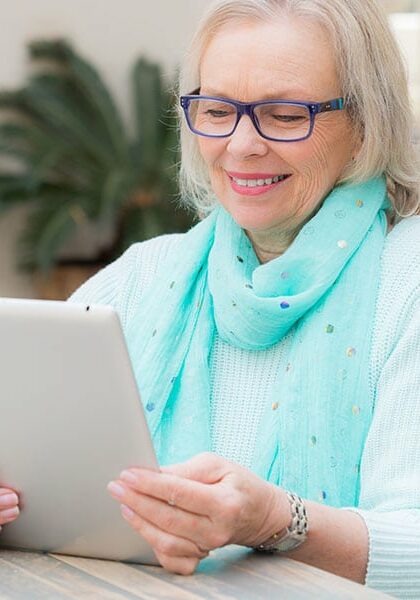 How do I schedule an appointment for a telemedicine visit?
Contact us to request an appointment just as you would for an in-office visit.
Can I be at home and receive telemedicine services?
Yes. Most patients choose to be at home or in a private office, but any location that has adequate technology, internet service, privacy, lighting, and a low noise level is fine. If you are on Medicare, there are special requirements for you; please talk to practice staff about your location.
What equipment do I need?
You'll need a mobile device (smartphone/iPad/Tablet) or computer (laptop/desktop) that has a camera and microphone. You also need an internet connection that allows you to stream video. If you do not have a device, you can use someone else's in your household or a friend's.
Can I use a Wi-Fi connection?
Yes, as long as your connection is strong enough. It is recommended that you have an internet speed of at least 15Mbps for upload and 5Mbps for download. Don't know your internet speed? In your browser, type 'internet speed test' and test your internet speed for free.
Can my problem be treated?
Your doctor can diagnose many illnesses during a telemedicine visit, perform post-operative check-ins, review MRI and lab result reviews, prescription refills, and more.
How can my doctor diagnose me without an exam?
Physicians think about a lot of information to make a diagnosis, like the signs and symptoms you've experienced, your medical history, and so on. So, how you feel may be just as important as a visual exam.
Will I see my doctor or someone new?
If you are an existing patient of Spectrum Orthopaedics, most likely you will see your own doctor or PA. But your doctor may not be available all the time. When scheduling your telemedicine appointment, be sure to tell staff if this is important to you so they can schedule your appointment accordingly.
How long will the virtual visit take?
Just as long as if you were being seen in the office—less the wait and travel time. Currently we are allocating between 10 to 15 minutes per appointment.
Can my doctor prescribe medication during my visit?
In most cases, yes. If your doctor decides you need medication, he or she can send the prescription electronically directly to the pharmacy you choose.
Will insurance cover telemedicine?
Most insurance companies recognize and cover telemedicine services, but payment varies. Before you schedule an appointment, call the number on the back of your insurance card to find out if your specific policy covers telemedicine service.
If I have insurance, do I still have to pay a convenience fee?
If there is a fee for the convenience of a telemedicine visit according to your insurance plan, this will be collected before your visit. After your visit, this practice will submit a claim to your insurance company just as we do when you visit the office.
Meet our doctors
When you choose Spectrum Orthopaedics, you can trust that you're in the hands of the area's most compassionate, experienced orthopaedic doctors and surgeons.
Find a Physician